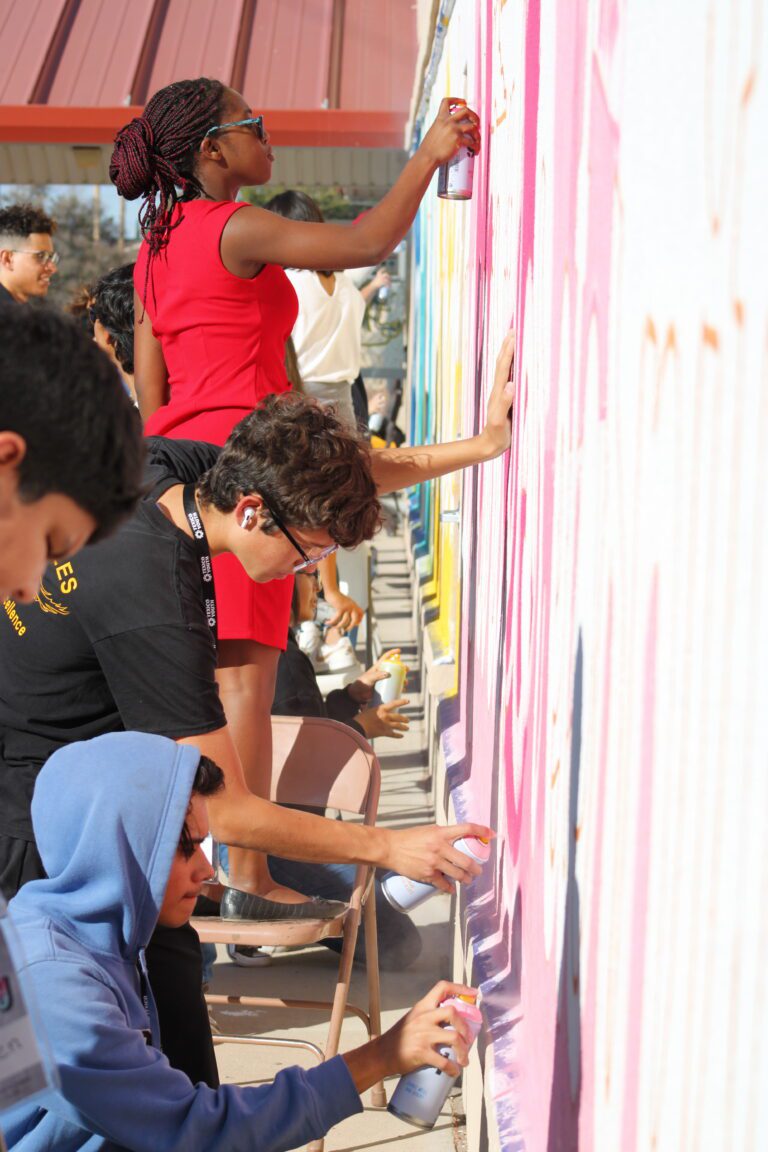 CORRALES, N.M. – "Before I formed you in the womb I knew you, before you were born I set you apart." Jeremiah 1:5.
From the time I stepped into ministry, this has been my favorite Bible text. Through it, God tells us that no matter who we are, or despite what we think of ourselves, He created a promising future for us that can be filled with courage, confidence and goodness!
On Nov. 11-13, 2022, young people from around the Texico Conference gathered at the El Paso Adventist Academy for the Texico Youth Rally and reflected on this beautiful promise. Approximately 200 young people and chaperones were in attendance and the entire event was led by youth from the El Paso Seventh-day Adventist Central Church. Sophia Villegas led most of the programs and I was happy to work alongside the youth. Itzayana Gonzales led the awesome worship team and Emma Carrillo ran audio/visual. It was exciting to see the willingness and many talents of the young adult leadership in El Paso.
The weekend's theme was "Transformed," and Milton Coronado, a pastor and street artist from Chicago, Ill., was the special guest speaker. Coronado grew up in Chicago and his life story illustrates God's goodness, even when we may not be walking in His path. Coronado shared that when he was young his mother passed away and it had a big effect on his life. As a young adult, Coronado's father was tragically killed, and God quickly became both his parents. The Lord eventually led him to meet his wife and devote his life to ministry through street art. Coronado now dedicates his art to glorify God. Each of his art pieces communicates a message of the hope of Jesus. His testimony is a demonstration of how God can use your talents and gifts no matter what they are, or where you are.
On Sabbath, Coronado led the young people in spray painting a mural on the front of the El Paso Academy building. The youth in attendance also participated in a "Drive-Through Prayer" and "Honking for Jesus" activity on the main road in front of the school.
There is no doubt in my mind that we are called by God from the day we are born to do a special work. Unfortunately, this world is not easy to navigate, and we get sidetracked, we get derailed, we stumble, we fall into sin and the devil wants us to believe that we are unworthy, ruined forever and stuck in this hopeless life. However, God always has a way to "Transform" us into the amazing creations He has called us to be. No matter where you are or what you are going through, never forget that before you were formed, He knew you!
The Texico Conference is excited to see young people coming alive and working for Jesus in their communities. This year, the Texico Youth Rally will be held at Sandia View Academy, and we do not want any youth to miss it. We invite them to look us up on social media @TexicoYYA for more information.
By Eric Chavez Youth, Young Adults and Club Ministries Director